Gaming units for GW's War of the Ring
They're not mine, they were made by Paco Palomares (Isildur), member of the Spanish Tolkien Society (posted with his permission, of course):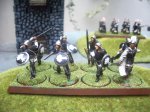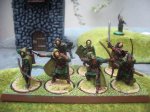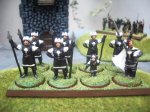 Now, who said Mithril miniatures are not for gaming?

---
To mortal fields say farewell,
Middle-earth forsaking!
In Elvenhome a clear bell
in the high tower is shaking.