Re: A sample of my work in painting
Well, this weekend, in my club, we have represented a battle on the Lord of the Rings (Battle of Azanulbizar). We hadn´t play many years ago to this rules. My friends have GW figures basically, but I, as could not be otherwise, "introducing" variants ........ Mithril's ones, of course ....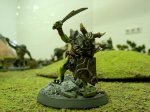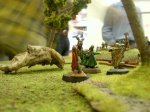 ¿Someone discovers some other Mithril figure?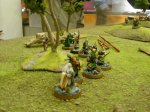 ---
¡Fuera, viejo Tumulario! ¡Desaparece a la luz! ¡Encógete como la niebla fría, llora como el viento en las tierra estériles, más allá de los montes! ¡No regreses aquí! ¡Deja vacío el túmulo! Perdido y olvidado, más sombrío que la sombra, quédate donde las puertas están cerradas para siempre, hasta los tiempos de un mundo mejor. Tom Bombadil LOTR1