Hi
After some discussions here and there, I thought it could better to open a new topic ( maybe there's an old one ...

).

Like some of you know, I've received one this little treasure as a gift in a lot of figures.
I'm quite happy to have it !




But unfortunately, I've checked it to search something about a figure and I've discovered that it starts only here: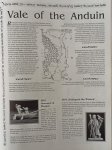 and finishes here :




I think of course that the pages for the first figures exist ...
If someone here (Master Fabrice perhaps), has copies (it could be scans ), I'm really interested



I've some stuff to give also :
-pages of Dragon Magazine (reserved by Master Milo but I can do scans or copies)
-advertising etc.. (most are in french )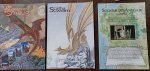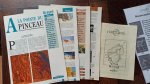 ---
"no fear to fight, no fear to loose, just want to have fun!" (anonymous)
feel free to visit my blog
Sam's Minis World