My take on Gandalf brings fireworks to the Shire Fellowship figure (Part 1).
I've concentrated on presenting the release (in these images) as near to 'Out of the box' as possible, but the final version will include some extras, hence Part 1.

I incorporated the kit base which was slightly raised at one end to give the impression that the cart is approaching The Hill although the mile-stone has the numerals 3 (over) 1 scribed so maybe Hobbiton is a few more miles away (any theories?).
The Gallery section is messing with me so I am posting here, I will hopefully post images of the final version over the next day or two

.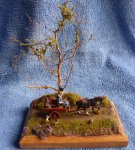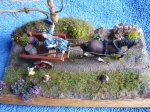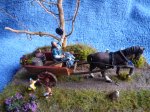 I still think the (kit) base adds too much to the price